Prolong endurance and improve peak power output by 13.7%. Endorsed by scientists and world-class athletes, X-Lung also holds numerous benefits for general health and wellbeing. 
A New Way Of Approaching Fitness And Performance
X-Lung provides greater physical performance capacity. The revolutionary and ingenious use of a magnetic field within the device aids in the process of bonding oxygen to the iron-binding sites contained in haemoglobin.
The improved oxygen-binding results in a range of significant and scientifically measurable exercise and sport performance advantages. The filters remove any impurities in the air.
MAGNETIC BREATHING DEVICE
The X-Lung® is all-natural, using nothing but magnetized oxygen to improve your performance and exercise capacity.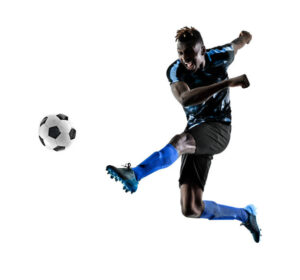 The X-Lung® has been used to improve the performance of numerous international athletes and sports teams. It has been successfully tested by global authorities in sports medicine and the potential performance effects published as a review by the International Journal of Sports Medicine.
To use the X-lung®, simply exhale, then put the mouthpiece to your lips and inhale deeply, drawing air through the device until your lungs are full. Remove the device from your mouth, hold your breath for as long as possible and exhale. This process should be repeated three times and done every 30 minutes during waking hours.
The X-Lung® is all-natural and uses magnetized oxygen to improve your athletic performance and exercise ability, safely and effectively. Four Weeks of use of X-Lung® significantly improves peak performance output, exercise time to exhaustion, as well as decreasing heart rate and reducing RPE during exercise from baseline levels.
No matter the sport and no matter the level at which one competes, ALL ATHLETES, from school and club level to the Olympic elite benefit from greater endurance, and improved peak power output.
X-Lung also offers significant benefits to:
Anyone who enjoys an active lifestyle
Everyone who wants to be healthier, and lead a fuller lifestyle by engaging in exercise.